Welcome to Reunion Blues!
Since we first started making gig bags back in 1976, our mission has been delivering the highest quality, most protective bags and cases for musicians like you.
OWN IT.
Our designers artfully craft pieces that integrate all the function that today's musicians demand, with striking modern styling. We thoughtfully blend high tech materials with artisan craftsmanship techniques to create superior designs that will endure the tests of the road. Whether you're just going down the street, or across the globe, our goal is to get your gear where it needs to go in perfect safety. Added bonus - we'll make sure your style is on-point along the way.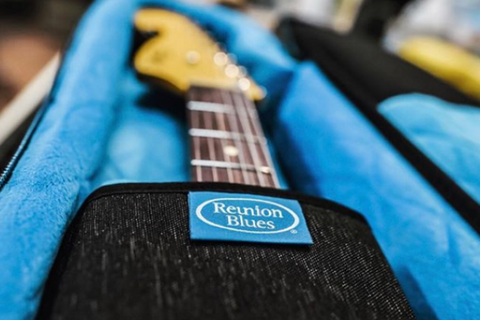 Maximum Protection
We use the latest and most advanced construction methods and materials available. Features like reinforced neck brace systems and reinforced impact panels make sure your instrument always travels safe.
Premium Craftsmanship
Utilizing premium materials like industrial-grade thread, reversed water-resistant zippers, and advanced high-density lightweight foams, our bags and cases are a perfect blend of beautiful form and outstanding function.
Sophisticated Style
Our gig bags and instrument cases are thoughtfully designed to make sure you look good on the road. From modern vintage to sharp and edgy looks, RB is sure to be your new favorite travel accessory.